Event Information
Where:
The start and finish will be at the Ayer Shirley Regional High School, located at 141 Washington St. in Ayer, MA.
Registration and Volunteer check-in are at the Ayer Shirley Regional High School.
When:
May 21st, 2023
Registration/Sign-In:
10:00 AM (located at the High School)
Kids Activities:
11:00 AM (activities run throughout the event)
2K Walk/Fun Run:
11:00 AM
Awards ceremony following the finish of the 5K Run.
Events:
5K Run - Age Categories: Under 10, 10-14, 15-19, 20-29, 30-39, 40-49, 50-59, 60+
2K Walk/Fun Run - Open to all ages
Tot Trot - Under 2, 2, 3, 4, 5, 6
Registration Fees:
$20 pre registration for the 2K Fun Run, 5K Run & Walk
$25 registration on race day for the run and fun run & walk
$15 registration for the tot trot
(there will be no duplicate registration fees for any tots that participate in the 2K Fun Run & Walk with an adult)

Register Early! Only the first 300 registered runners/walkers will receive a short sleeve t-shirt. We encourage early registration, as it will allow us to plan accordingly.
Prizes:
$100 will go to the first place male and female overall finishers for the 5 kilometer run.
Prizes will also be given out to the top finishers in all age categories!
The 2K Fun Run & Walk are non-competitive.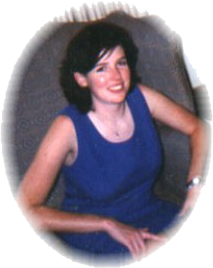 Amenities:
The race will include course mile markers and water stations. Refreshments and bathrooms will be available at the high school.
Directions to Ayer Shirley Regional High School:
141 Washington Street, Ayer, MA
From 495 North/South:
Take exit 79, Ayer/Littleton.
Turn left onto 2A/110 West towards Ayer.
Follow 2A/110 West for about 4 miles to rotary.
Merge onto rotary and take 2nd exit onto 2A West/East Main Street.
Follow East Main Street over bridge to downtown Ayer.
Turn right onto Washington Street, second right after the bridge.
Ayer High School is about 1 mile on the right.
From Rt. 2 East/West:
Take exit for 495 North.
Follow directions above.
Maps:
For more information call Kevin Bresnahan at 617-293-3522 or email us at [email protected].

Event Info
When:
May 21st, 2023
Where:
Ayer Shirley Regional High School
141 Washington St., Ayer, MA